Prime Minister of Serbia, Aleksandar Vucic invites French companies to invest in Serbia.
During his one-day visit to Paris, Prime Minister of Serbia, Aleksandar Vucic, held talks with his French counterpart, Manuel Valls. One of the subjects of the meeting was the improvement of bilateral and regional cooperation. It was noted that Serbia is implementing highly important reforms and that its geographic position offers possibilities for the country to become an economic center of the region.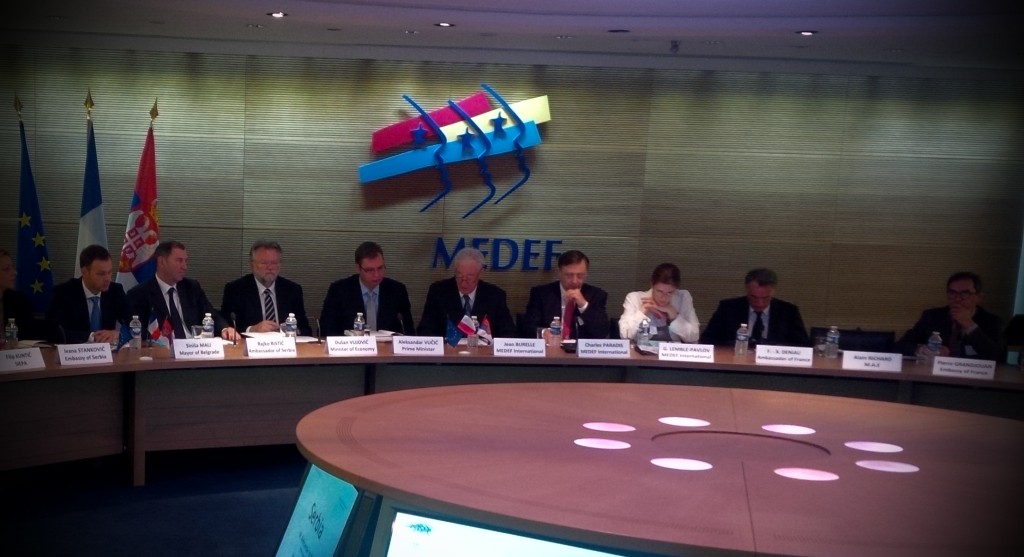 Vucic also met the Minister of Economy Arnaud Montebourg as well as the representatives of the 40 largest French companies gathered in the company network MEDEF (Mouvement Des Enterprises De France). He presented a government's plans for the reform of the economic system in Serbia and invited French entrepreneurs to invest in Serbia. Vucic announced that the set of tax reliefs will be the best in the region and that the necessary legislative changes will be made to ensure safe investments.
With its highly skilled workforce, among the cheapest in Europe, Serbia was and stays very popular destination for outsourcing, particularly in the IT sector. In addition, Serbia had signed many free trade agreements, of which the most important is the one signed with Russia, thus has opened a market of over a billion potential consumers.
With this plan of reform of the economic system, the Serbian government expects to attract more foreign investors to set up their businesses in Serbia or to outsource some of their activities.
Share