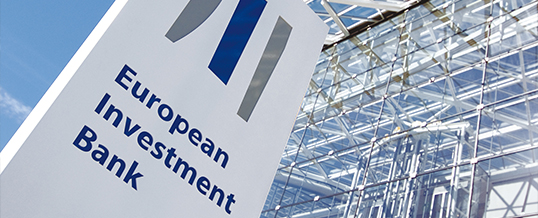 The vice-president of the European Investment Bank (EIB) Dario Scannapieco and the Serbian Finance Minister Dusan Vujovic have signed a loan agreement in benefit of Serbia in the amount totaling 150 mil euro. This agreement is part of a broader and previously made agreement from July 2013 where the EIB agreed to invest 500 mil euro into Serbia over the course of several years. This last installment targets small and medium sized enterprises (SME's) within Serbia. Vujovic hopes that this agreement will keep bolstering the Serbian economy which has in the first quarter of this year reached 3.5% growth, outperforming its neighboring countries, and the region.
Banks as intermediaries for loan availability
Retail banks in Serbia will be the intermediary through which enterprises will have access to these loans. The investment by the European Investment Bank will give local enterprises access to favorable loan conditions to grow their businesses. SME's constitute the backbone of a countries economy, making it more flexible and spurring innovation and entrepreneurship. Investing into its own economy and population will keep Serbia competitive in the global market. In particular 75 mil euro of the loan is aimed at enterprises that favor a younger work force. This decision will positively impact the labor market, and is part of a broader initiative called "Jobs for the youth of the Western Balkans".
Positive reviews of the Serbian economy
The IMF has reviewed Serbia's efforts to address the most pertinent economic issues and found that it is on the right track towards long-term economic stability. Outlining these investments and similar ones as fruitful for the growth of the nation, the IMF has found that Serbia is on track with the agreement they have previously reached. Ellen Goldstein, the World Bank Director for the Western Balkans has noted that Serbia's consolidation is a key message to the rest of the world. These positive reviews on the government's efforts to reform its fiscal policy, will no doubt further spur foreign direct investment into Serbia over the course of the following year.
Share